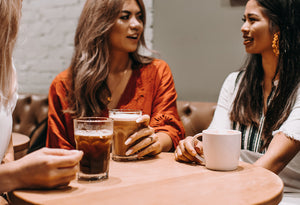 Conversations that empower + uplift
Life of Legacy | Podcast
Welcome dear listener. As our military and service community continues to face nuanced challenges, there is hope and courage in the pursuit of self-awareness, agency, and growth. Here we share stories, honest conversations, and bold pursuits that reflect the depth of service life.
This is a Life of Legacy.
Episode 1: Your Next Bold Step
Show Notes
If you're looking for inspiring stories on what it means to transcend, embodying our core values and character in purposeful ways, we cannot wait to get Vol VIII of Legacy Magazine into your hands.
To be the first to know of the upcoming release, join our email list. There you'll discover captivating stories, reflection prompts, and supportive community resources to help you build a life of legacy.

In joining our Legacy Letter email community, you'll also be the first to know of Legacy's next bold move. Hint, this audio is a definite teaser of what's to come in 2023.

So, until then thank you for listening! We're here with you as you discern, prioritize, and take your next courageous step.

And as always, here to remind you that your story matters!