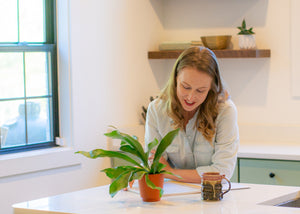 The work of words writing course
An invitation to Practice Putting Words Together with Creativity & Discernment
Join the Waitlist
"
Work of Words became a place where I was able to discover my writing voice, understand fundamentals of creative nonfiction and most beautifully connect with fellow military spouses. We were able to nourish our words as we were able to cherish each other in our shared journey to discovering we are writers who, as Lindsay says, learn to make the words work!

"
THE WORK OF WORDS WRITING COURSE
The Work of Words is a 6-week writing course (8-weeks total for final essay & celebration virtual meeting) for those within and supporting the service community.

You will develop your own personal narrative, primarily through creative nonfiction form. Each lesson will include writing exercises, detailed reading examples, and audio recordings (in case you're on the go).

You'll be given weekly, generous feedback on your essays while strengthening connections with fellow creatives.
JOIN The waitlist
"The Work of Words relit a fire inside of me - one that has been awaiting kindling for quite some time. It's a must-have for anyone wanting to start creative non-fiction writing. You'll learn so much each week from the lessons and the feedback. The feedback from Lindsay and fellow writers helped me grow, gave me comfort, made me feel seen, and encouraged me to keep writing! Most of all, I've learned that every story is worth writing (or telling).
Someone out there needs your story - for the solace, for the laughs, for the quiet, or for the lesson."
"
Work of Words has elevated my writing by pushing me to write in a variety of ways, be more vulnerable, and grow from the feedback. This course has definitely encouraged me to look at creative writing through a different lens. The six-week pace was a great timeframe and assignments were easy to fit into a busy schedule. My writing has drastically improved because of Work of Words and I am excited to continue to apply what I've learned!

"
Everything You Need to Know About The Course
The Work of Words is a 6-week course with two weeks for your final essay and zoom celebration.

Your lessons are delivered directly to your email inbox. This course is about creating your own writing pace and nourishing your creativity. Therefore, we intentionally will be off social media and a homepage. You'll receive access to a dashboard at the very end of the course.

Every week you'll submit a writing assignment into a designated Google Drive Folder (600-1200 words that varies according to the lesson). The word count for each assignment will help structure & prepare you for submitting for publication if that is your goal.

Each week, you'll receive generous feedback on your writing by fellow creatives and the instructor; this will ultimately strengthen your storytelling.
Dates: Fall 2023
Cost: $347 Regular Price

Number of Spots Available: Only 20 Spots Maximum

Here is a detailed breakdown of Weekly Lessons:
WELCOME KIT:
Welcome to The Work of Words email and video
Course Syllabus
Creating Space for Your Writing Audio to accompany The 7 Practices to Nourish Your Writing PDF
Providing Generous Feedback Audio
LESSON ONE:
You Are Here - PDF & Audio
Basics of Creative Nonfiction Bonus Audio Lesson
LESSON TWO:
Show, Don't Tell - PDF & Audio
LESSON THREE:
The Five Senses - PDF & Audio
Measuring Success Bonus Video & Measuring Success Reflection PDF
Midway Check-in + Q&A Zoom Chat
LESSON FOUR:
Look Who's Talking - PDF & Audio
Unpacking Permission and Boundaries Bonus Audio Lesson & PDF
LESSON FIVE AND SIX:
Shift Perspective - PDF & Audio
Go Small - PDF & Audio
FINAL TWO WEEKS OF COURSE:
Submit Final Assignment
Final Zoom Celebration
Pitching for Publication & Sharing on Social Media Bonus Video Lesson
Release of The Work of Words Dashboard for lifetime access of the course
FALL 2023 Course Syllabus + Calendar

As soon as your register you receive: The Work of Words Welcome Kit includes all you need to get started!
Welcome Video
Creating Space to Nourish Your Writing: Audio + PDF
Providing Generous Feedback: Audio
August 15, Week 1:
Lesson 1: You Are Here
Basics of Creative Nonfiction Bonus Audio Lesson
Meet + Greet Zoom: August 15, 8 p.m. EST

August 22, Week 2:
Lesson 2: Show, Don't Tell
Mark Your Calendars! Midway Check-in + Q & A Zoom Chat: Tuesday August 29, 8 PM EST

August 29, Week 3:
Lesson 3: The 5 Senses
Measuring Success Video Bonus + Measuring Success Reflection PDF
Midway Check-in + Q & A Zoom Chat: Tuesday, August 29, 8 PM EST

September 5, Week 4:
Lesson 4 Look Who's Talking
Unpacking Permission and Boundaries Bonus Audio Lesson + Unpacking Permission and Boundaries PDF
Access Zoom Replay link in Google Drive
September 12, Week 5:
Lesson 5 Shift Perspective
September 19, Week 6:
Lesson 6 Go Small + Final Assignment
Mark your calendars! Final Zoom Celebration: October 3, 8 PM EST
September 26, Week 7:
Week 7 Encouragement Email
October 3, Week 8:
Turn in Your Final Assignment
Bonus Video Lesson: Pitching for Publication + Sharing on Social Media
Feedback Form
Attend Final Zoom Celebration Tonight! 8:00 PM EST
Work of Words Dashboard Access
JOIN THE WAITLIST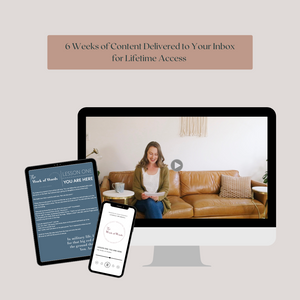 Writing Course
Deliverables to Elevate Your Writing
1. Weekly lessons breaking down a creative nonfiction framework, extensive excerpts & prompts, & audio recordings
2. Generous feedback from course instructor & fellow participants
3. Lifetime access to dashboard upon completion of the course along with Bonus Videos for your writing success
JOIN the waitlist
"
The Work of Words course provided me with the challenge of getting back into writing after allowing the stress of life's transitions to rob my creativity. The format of the course was welcoming and energized me to write outside of my comfort zone. After participating in and leaving other writing groups in the past, this space felt like home and allowed me to fully be myself. The weekly and overall growth I experienced in my writing was beyond measure. I would recommend this course to anyone looking to broaden their creative horizon, strengthen their writing, and connect with like-minded military spouses.

"
Have You Ever Called Yourself a Writer?
Do You Believe You Have a Story to Tell, Write, and Share?
We believe that everyone is a storyteller and has a story worthy of sharing.

"Most of the time, your life is not happening on a page; it's happening in dialogue with those around you." - Lindsay Swoboda during Zoom Study Hall with Course Participants.

Like many of us, you may be sitting around the dinner table re-telling your favorite memories of the day, chatting with friends over coffee, or face-timing a loved one. Or maybe you share snippets of your life on social media?
Those moments of dialogue are storytelling, and this is the foundation, the very inspiration for writing.

So, you do not need to call yourself a writer to take the course; you only need to show up to the page honestly.

This course is for those that are:
Brand new to writing! This course will teach you an easy-to-follow framework for a creative nonfiction essay. You'll discover pieces of your own story and walk away with your very first completed draft.
Experienced writers, you've been writing your whole life! That's great and your writing skills are going to help you ease into each lesson. Still, there is a difference between writing on your own and writing with an intentional group of your fellow creatives. Each week, you'll receive and give feedback to your essays. Therefore your writing skills will continue to sharpen and refine.
Busy, not sure if you have the capacity! We deeply empathize here. Writing amid military life comes with its own set of challenges. We've intentionally broken down the course to be manageable & digestible each week. The lessons will come with audio for when you're on the go and everything will be delivered over email so you can access the course from anywhere.
Dreaming big, you're ready to submit your story for publication! Yes, we're cheering you on and cannot wait to write alongside you. Throughout the course, you'll have the accountability and time to weave out your personal narrative, gain clarity on the theme of your story, and discover connection points to truly immerse and impact your reader.
Not a military/service family member, yet still want to learn how to compose your story? Join us! Here at Legacy, we've always believed that the lives of service member families are enriched when they're able to connect with their civilian counterparts. Deep connection and understanding can unfold when we bridge the divide. We welcome you to join the course.
Join The Waitlist
Course Co-founder & Instructor
Lindsay Swoboda
Lindsay is currently living in the with her husband and two kids. When she is not writing, she's either seeking time in nature or pursuing her other favorite hobbies: reading and sewing.
Lindsay's work has been featured in Legacy Magazine, Coffee + Crumbs, The Line Literary Review, Books Make a Difference Magazine, and she is the former editor-in-chief for the U.S. Embassy Quito Newsletter.
She believes in the power of storytelling and loves encouraging and connecting with fellow creatives.