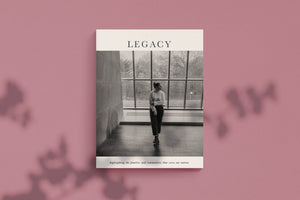 Legacy Magazine Presents Volume VIII
A BOLD TAKE ON PERSPECTIVE + AGENCY
Encouragement to let go of what is no longer serving you and applications to establish a strengthened sense of self.
Subscribe here
RECOGNIZING WE HAVE CHOICES
IN THE FACE OF UNCERTAINTY IS AN ACT OF COURAGE
As our military and service community continues to face nuanced strains in a post-pandemic landscape, discover renewed strength to embody core values, level up your mindset, and forge your own path of meaning. 
Woven within this volume are compelling stories and applications from contributors who have shed light on hidden feelings, overcome obstacles, and transformed difficulties to a deeper sense of meaning.
Subscribe here
"
Legacy magazine is the first high quality visual work that I have seen coming out of the military except for good Westpoint football videos!

"
Volume VIII is
FOR THE READER WHO
Evaluates what may no longer be working and intentionally realigns with personal core values and commitments (especially during seasons of peak stress and uncertainty). You'll discover the gentle nudge to become acquainted with your most authentic self. 
____
 Wants inspiration to pioneer their own path within service life. Living this lifestyle does not need to hinder personal growth or goals.  Find encouragement to place your own stamp of courage on your next bold endeavor. 
____
Thrives on real life examples, guided reflections, and practices to move from contemplation to implementation. You'll discover applications you can return to time and time again within the ebbs and flows of service life.
____
Seeks a feeling of belonging, the "ah, i felt that too" moments. You'll find meaning and connection amidst the backdrop of service life.
Subscribe here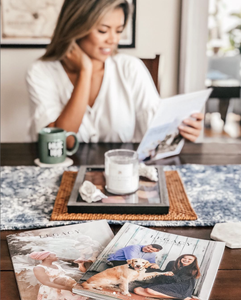 Introducing The Volume VIII Collection
A Bold Take on Perspective & Agency
Choose between an Annual Print Subscription featuring companion resources, a Single Print Copy, or a Digital Subscription.
"
The ease we feel with each other surrounds us like a long-welcomed sigh allowing us to build trust quickly. It is a bond that is rare and precious, forged through the demanding pace of service life.

"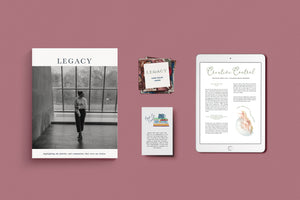 A TIMELESS PUBLICATION THAT CAPTURES
THE COMPLEXITY AND BEAUTY OF SERVICE LIFE
Subscribe to Legacy Magazine's Annual Print Publication during Pre-orders to receive:
- Volume VIII's Companion Resources: A free digital chapter to begin reading right away, a set of Legacy Catalyst Core Value Cards, and a Book by Book Book Mark
- 10% off today and on all future volumes
- Access to our digital volumes so you can take Legacy on the road with you
- Find connection and solidarity with others in service life
Subscribe here
"
We whisper, in many different voices: I'm here too. You're going to be okay. Isn't this AMAZING!

"
WHERE READERS AND CONTRIBUTORS
REFLECT THE DEPTH OF SERVICE LIFE THROUGH COMPELLING STORIES & UNPARALLELED ART
Whether you're new, right in the middle, somewhere in between, or transitioning out of service life, the featured essays and intentional practices bring the reader and author together under a common military life narrative. Inspiration and belonging from shared experiences awaits in the pages of Legacy Magazine.
Shop The Collection Here